Error executing template "/Designs/HagsCore/Paragraph/AssetsSearch.cshtml"
System.NullReferenceException: Object reference not set to an instance of an object.
   at CompiledRazorTemplates.Dynamic.RazorEngine_cc72ce6c54244635b97160f801f3cb20.Execute() in C:\Projects\Hags_Dw9\Files\Templates\Designs\HagsCore\Paragraph\AssetsSearch.cshtml:line 887
   at RazorEngine.Templating.TemplateBase.RazorEngine.Templating.ITemplate.Run(ExecuteContext context, TextWriter reader)
   at RazorEngine.Templating.RazorEngineService.RunCompile(ITemplateKey key, TextWriter writer, Type modelType, Object model, DynamicViewBag viewBag)
   at RazorEngine.Templating.RazorEngineServiceExtensions.<>c__DisplayClass16_0.b__0(TextWriter writer)
   at RazorEngine.Templating.RazorEngineServiceExtensions.WithWriter(Action`1 withWriter)
   at Dynamicweb.Rendering.Template.RenderRazorTemplate()


---







  1

	@inherits Dynamicweb.Rendering.RazorTemplateBase<Dynamicweb.Rendering.RazorTemplateModel<Dynamicweb.Rendering.Template>>


  2

	@using System.Web.Optimization;


  3

	@using Dynamicweb.Ecommerce.Variants;


  4

	@{


  5

	    string validationMessages = string.Format("messages_{0}.min.js", GetGlobalValue("Global:Area.Lang"));


  6

	    string areaLanguage = GetGlobalValue("Global:Area.Lang");


  7

	    string customErrorMessage = HagsWeb.Library.Utilities.DWUtilities.GetTranslation("AdvancedSearchError", "You must provide a Product Code or a Product Name for your Search", GetGlobalValue("Global:Area.LongLang"));


  8

	}


  9

	


 10

	@*@Scripts.Render("~/bundle/AssetSearch")


 11

	


 12

	    @if (areaLanguage != "en")


 13

	    {


 14

	        // non english validation messages


 15

	        <script src="/Files/Templates/Designs/HagsCore/script/source/libraries/validation/localization/@validationMessages"></script>


 16

	    }*@


 17

	


 18

	<input type="hidden" id="CultureLanguage" value="@GetGlobalValue("Global:Area.LongLang")" />


 19

	<input type="hidden" id="PageID" value="@GetGlobalValue("Global:Page.ID")" />


 20

	<input type="hidden" id="ErrorMessage" value="@customErrorMessage" />


 21

	


 22

	<div id="advancedSearch">


 23

	    <div class="m-search-primary">


 24

	        <div class="text-center">


 25

	            <ul>


 26

	                <li><a class="m-btn-search-options btn btn-default text-uppercase" role="button" href="#advancedsearch-ui" data-toggle="tab">@Translate("AdvancedSearch", "Advanced Search")</a></li>


 27

	                <li><a class="m-btn-search-options btn btn-default text-uppercase" role="button" href="#downloadfinder" data-toggle="tab">@Translate("ProductDownloads", "Product Downloads")</a></li>


 28

	                <li><a class="m-btn-search-options btn btn-default text-uppercase" role="button" href="#productcollection" data-toggle="tab">@Translate("MyProductCollection", "My Product Collection")</a></li>


 29

	                <li><a class="m-btn-search-options btn btn-default text-uppercase" role="button" href="#inspirationfinder" data-toggle="tab">@Translate("InspirationFinder", "Inspiration Finder")</a></li>


 30

	            </ul>


 31

	        </div>


 32

	    </div>


 33

	


 34

	


 35

	    <div class="container">


 36

	


 37

	        <div class="content">


 38

	


 39

	            <div class="tab-content">


 40

	


 41

	                <div class="tab-pane fade" id="advancedsearch-ui">


 42

	


 43

	                    @inherits Dynamicweb.Rendering.RazorTemplateBase<Dynamicweb.Rendering.RazorTemplateModel<Dynamicweb.Rendering.Template>>


 44

	@using Dynamicweb.Ecommerce.Variants;


 45

	@using HagsWeb.Library.BusinessObjects.UsersLists;


 46

	@using HagsWeb.Library.State;


 47

	@{}


 48

	


 49

	@*@helper AdvancedSearch(string name) {


 50

	    // your helper can contain code and/or markup, e.g.


 51

	    // var msg = "Hello " + name;


 52

	    // <p>@msg</p>


 53

	    // For more information, visit http://go.microsoft.com/fwlink/?LinkID=204658


 54

	    }*@


 55

	


 56

	


 57

	@{


 58

	    Dynamicweb.Frontend.PageView advSearchPage = Dynamicweb.Frontend.PageView.Current() ?? Dynamicweb.Frontend.PageView.Current();


 59

	    Dynamicweb.Content.Area advSearchArea = new Dynamicweb.Content.AreaService().GetArea(advSearchPage.AreaID);


 60

	


 61

	    string advancedSearchUrl = Dynamicweb.Frontend.SearchEngineFriendlyURLs.GetFriendlyUrl((Int32)new Dynamicweb.Content.PageService().GetFirstModulePageForArea(advSearchArea.ID, "Searchv1").ID);


 62

	


 63

	    // Search Results in Session - Phase 2


 64

	    //List<AdvancedSearchState> advancedSearchState = SessionManager.UsersAdvancedSearchState != null ? SessionManager.UsersAdvancedSearchState as List<AdvancedSearchState> : new List<AdvancedSearchState>();


 65

	


 66

	


 67

	


 68

	


 69

	


 70

	    // Dynamicweb.Frontend.PageView thisPage = Dynamicweb.Frontend.PageView.Current() ?? Dynamicweb.Frontend.PageView.Current();


 71

	    // var area = Dynamicweb.Content.Area.GetAreaById(thisPage.AreaID);


 72

	


 73

	    //var AnchoringVariants = GlobalAnchoringVariants;  // Defined in AssetsSearch.cshtml, the controls' parent


 74

	


 75

	    //Dynamicweb.Frontend.PageView thisPage = Dynamicweb.Frontend.PageView.Current() ?? Dynamicweb.Frontend.PageView.Current();


 76

	    //var area = Dynamicweb.Content.Area.GetAreaById(thisPage.AreaID);


 77

	


 78

	    //Dynamicweb.Frontend.PageView thisPage = Dynamicweb.Frontend.PageView.Current() ?? Dynamicweb.Frontend.PageView.Current();


 79

	    //ParagraphCollection pageParagraphCollection = Dynamicweb.Content.Paragraph.GetParagraphsByPageID(thisPage.ID);


 80

	    //string pageId = thisPage.ID.ToString();


 81

	


 82

	    //var area = Dynamicweb.Content.Area.GetAreaById(thisPage.AreaID);


 83

	    // //var l = area.EcomLanguageId;


 84

	    //string EcomLanguageID = area.EcomLanguageId;


 85

	    //string EcomShopID = area.EcomShopID;


 86

	


 87

	    ////string lang = thisPage.GlobalTags.GetTagByName("LongLang").Value;


 88

	    //string l = thisPage.Area.Values["areaecomlanguageid"].ToString();


 89

	}


 90

	


 91

	<div class="m-search-advanced" style="display:block;visibility:visible;">


 92

	    <div class="m-search-advanced-panel m-search-advanced-product" id="m-search-advanced-product" style="display:block;visibility:visible;">


 93

	        <div class="l-page">


 94

	            <div class="container-fluid">


 95

	                <nav class="text-center">


 96

	                    <ul class="m-nav-tabs-search nav nav-tabs text-uppercase">


 97

	                        <li id="tabSearchPlay" class="active"><a href="#advancedsearch-Play" data-toggle="tab">@Translate("Play", "Play")</a></li>


 98

	                        <li id="tabSearchSportFitness"><a href="#advancedsearch-SportFitness" data-toggle="tab">@Translate("SportFitness", "Sport &amp; Fitness")</a></li>


 99

	                        <li id="tabSearchParkUrban"><a href="#advancedsearch-ParkUrban" data-toggle="tab">@Translate("ParkUrban", "Park &amp; Urban")</a></li>


100

	                        <li id="tabSearchMarine"><a href="#advancedsearch-Marine" data-toggle="tab">@Translate("Marine", "Marine")</a></li>


101

	                        <li id="tabSearchShade"><a href="#advancedsearch-Shade" data-toggle="tab">@Translate("Shade", "Shade")</a></li>


102

	                    </ul>


103

	                </nav>


104

	            </div> <!-- container-fluid -->


105

	            <div class="tab-content">


106

	                <div class="tab-pane  fade in active" id="advancedsearch-Play">


107

	                    <form id="search-play" name="search-form" method="get" action="@advancedSearchUrl">


108

	                        <input type="hidden" name="Products" value="Play" />


109

	                        <div class="l-page">


110

	                            <div class="container-fluid">


111

	                                <div class="form-horizontal">


112

	                                    <fieldset class="m-theme-border-grey">


113

	


114

	                                        <div class="row">


115

	                                            <div class="col-ms-4 col-sm-4">


116

	                                                <div class="form-group">


117

	                                                    <label for="ProductCode" class="col-sm-5 control-label">@Translate("ProductCode", "Product Code")</label>


118

	                                                    <div class="col-sm-7"><input type="text" class="form-control search-group" id="inputProductCode" name="ProductCode" /></div>


119

	                                                </div>


120

	                                            </div>


121

	                                            <div class="col-ms-4 col-sm-4">


122

	                                                <div class="form-group">


123

	                                                    <label for="ProductName" class="col-sm-5 control-label">@Translate("Name", "Name")</label>


124

	                                                    <div class="col-sm-7"><input type="text" class="form-control search-group" id="inputProductName" name="ProductName" /></div>


125

	                                                </div>


126

	                                            </div>


127

	                                            @{


128

	                                                List<VariantOption> PlayAnchoringVariants = new HagsWeb.Library.Methods.AssetSearch.ProductAssets().CheckValidVariantOptions("ATP3", "Play", advSearchArea.EcomLanguageId);


129

	


130

	                                                if (PlayAnchoringVariants.Any())


131

	                                                {


132

	                                                    <div class="col-ms-4 col-sm-4">


133

	                                                        <div class="form-group">


134

	


135

	                                                            <label for="AnchoringType" class="col-sm-5 control-label">@Translate("Anchoring", "Anchoring")</label>


136

	                                                            <div class="col-sm-7">


137

	                                                                <select class="form-control" name="AnchoringType">


138

	                                                                    <option value="0">@Translate("SelectAnchoring", "Select Anchoring Type")</option>


139

	                                                                    @foreach (var option in PlayAnchoringVariants)


140

	                                                                    {


141

	                                                                        <option value='@option.Id'>@option.Name</option>


142

	                                                                    }


143

	                                                                </select>


144

	                                                            </div>


145

	                                                        </div>


146

	                                                    </div>


147

	                                                }


148

	                                                else


149

	                                                {


150

	                                                    <input type="hidden" name="AnchoringType" value="0" />


151

	                                                }


152

	


153

	                                            }


154

	


155

	                                        </div> <!-- row -->


156

	                                        @*<input type="hidden" name="productsInSession" value="@advancedSearchState.Count()" />*@


157

	


158

	                                    </fieldset>


159

	


160

	


161

	


162

	


163

	                                </div> <!--form - horizontal-->


164

	                            </div> <!--container - fluid-->


165

	                        </div> <!--l - page-->


166

	                        <div class="m-search-advanced-buttons text-center">


167

	                            <button class="m-btn-search btn btn-default text-uppercase" type="reset" name="reset">@Translate("Reset", "Reset")</button>


168

	                            <button class="m-btn-search btn btn-default text-uppercase" type="submit">@Translate("Search", "Search")</button>


169

	                        </div>


170

	                    </form>


171

	


172

	                    @*<script>


173

	                            $("#search-play").validate();


174

	                        </script>*@


175

	                    <div id="results-search-play" class="m-search-advanced-results-panel">


176

	


177

	                        @*// Search Results in Session - Phase 2


178

	                            @if (advancedSearchState.Any())


179

	                            {


180

	


181

	                                foreach (AdvancedSearchState product in advancedSearchState)


182

	                                {


183

	                                    @String.Format("{0}", product.Products)


184

	                                }


185

	                            }*@


186

	


187

	                    </div>


188

	                </div>


189

	                <div class="tab-pane fade in" id="advancedsearch-SportFitness">


190

	                    <form id="search-sport" name="search-form" method="get" action="@advancedSearchUrl">


191

	                        <input type="hidden" name="Products" value="Sport" />


192

	                        <div class="l-page">


193

	                            <div class="container-fluid">


194

	                                <div class="form-horizontal">


195

	                                    <fieldset class="m-theme-border-grey">


196

	                                        <div class="row">


197

	                                            <div class="col-ms-4 col-sm-4">


198

	                                                <div class="form-group">


199

	                                                    <label for="inputAdvancedSearch1" class="col-sm-5 control-label">@Translate("ProductCode", "Product Code")</label>


200

	                                                    <div class="col-sm-7"><input type="text" class="form-control search-group" id="inputProductCode" name="ProductCode" /></div>


201

	                                                </div>


202

	                                            </div>


203

	                                            <div class="col-ms-4 col-sm-4">


204

	                                                <div class="form-group">


205

	                                                    <label for="inputAdvancedSearch3" class="col-sm-5 control-label">@Translate("Name", "Name")</label>


206

	                                                    <div class="col-sm-7"><input type="text" class="form-control search-group" id="inputProductName" name="ProductName" /></div>


207

	                                                </div>


208

	                                            </div>


209

	


210

	                                            @{


211

	                                                List<VariantOption> SportAnchoringVariants = new HagsWeb.Library.Methods.AssetSearch.ProductAssets().CheckValidVariantOptions("ATP3", "Sport", advSearchArea.EcomLanguageId);


212

	


213

	                                                if (SportAnchoringVariants.Count() > 0)


214

	                                                {


215

	                                                    <div class="col-ms-4 col-sm-4">


216

	                                                        <div class="form-group">


217

	                                                            <label for="inputAdvancedSearch6" class="col-sm-5 control-label">@Translate("Anchoring", "Anchoring")</label>


218

	                                                            <div class="col-sm-7">


219

	                                                                <select class="form-control" name="AnchoringType">


220

	                                                                    <option value="0"> @Translate("SelectAnchoring", "Select Anchoring Type") </option>


221

	                                                                    @foreach (var option in SportAnchoringVariants)


222

	                                                                    {


223

	                                                                        <option value='@option.Id'> @option.Name </option>


224

	                                                                    }


225

	                                                                </select>


226

	                                                            </div>


227

	                                                        </div>


228

	                                                    </div>


229

	                                                }


230

	                                                else


231

	                                                {


232

	                                                    <input type="hidden" name="AnchoringType" value="0" />


233

	                                                }


234

	                                            }


235

	


236

	                                        </div> <!-- row -->


237

	                                    </fieldset>


238

	                                </div> <!-- form-horizontal -->


239

	                            </div> <!-- container-fluid -->


240

	                        </div> <!-- l-page -->


241

	                        <div class="m-search-advanced-buttons text-center">


242

	                            <button class="m-btn-search btn btn-default text-uppercase" type="reset" name="reset">@Translate("Reset", "Reset")</button>


243

	                            <button class="m-btn-search btn btn-default text-uppercase" type="submit">@Translate("Search", "Search")</button>


244

	                        </div>


245

	                    </form>


246

	                    <div id="results-search-sportfitness" class="m-search-advanced-results-panel">


247

	                        @*// Search Results in Session - Phase 2


248

	                            @if (advancedSearchState.Any())


249

	                            {


250

	


251

	                                foreach (AdvancedSearchState product in advancedSearchState)


252

	                                {


253

	                                    @String.Format("{0}", product.Products)


254

	                                }


255

	                            }*@


256

	                    </div>


257

	                </div>


258

	                <div class="tab-pane fade in" id="advancedsearch-ParkUrban">


259

	                    <form id="search-park" name="search-form" method="get" action="@advancedSearchUrl">


260

	                        <input type="hidden" name="Products" value="Park" />


261

	                        <div class="l-page">


262

	                            <div class="container-fluid">


263

	                                <div class="form-horizontal">


264

	                                    <fieldset class="m-theme-border-grey">


265

	                                        <div class="row">


266

	                                            <div class="col-ms-4 col-sm-4">


267

	                                                <div class="form-group">


268

	                                                    <label for="inputAdvancedSearch1" class="col-sm-5 control-label">@Translate("ProductCode", "Product Code")</label>


269

	                                                    <div class="col-sm-7"><input type="text" class="form-control search-group" name="ProductCode" /></div>


270

	                                                </div>


271

	                                            </div>


272

	                                            <div class="col-ms-4 col-sm-4">


273

	                                                <div class="form-group">


274

	                                                    <label for="inputAdvancedSearch3" class="col-sm-5 control-label">@Translate("Name", "Name")</label>


275

	                                                    <div class="col-sm-7"><input type="text" class="form-control search-group" name="ProductName" /></div>


276

	                                                </div>


277

	                                            </div>


278

	                                            @{


279

	                                                List<VariantOption> ParkAnchoringVariants = new HagsWeb.Library.Methods.AssetSearch.ProductAssets().CheckValidVariantOptions("ATP3", "Park", advSearchArea.EcomLanguageId);


280

	


281

	                                                if (ParkAnchoringVariants.Count() > 0)


282

	                                                {


283

	                                                    <div class="col-ms-4 col-sm-4">


284

	                                                        <div class="form-group">


285

	                                                            <label for="inputAdvancedSearch6" class="col-sm-5 control-label">@Translate("Anchoring", "Anchoring")</label>


286

	                                                            <div class="col-sm-7">


287

	                                                                <select class="form-control" name="AnchoringType">


288

	                                                                    <option value="0"> @Translate("SelectAnchoring", "Select Anchoring Type") </option>


289

	                                                                    @foreach (var option in ParkAnchoringVariants)


290

	                                                                    {


291

	                                                                        <option value='@option.Id'> @option.Name </option>


292

	                                                                    }


293

	                                                                </select>


294

	                                                            </div>


295

	                                                        </div>


296

	                                                    </div>


297

	                                                }


298

	                                                else


299

	                                                {


300

	                                                    <input type="hidden" name="AnchoringType" value="0" />


301

	                                                }


302

	                                            }


303

	


304

	                                        </div> <!-- row -->


305

	                                    </fieldset>


306

	                                </div> <!-- form-horizontal -->


307

	                            </div> <!-- container-fluid -->


308

	                        </div> <!-- l-page -->


309

	                        <div class="m-search-advanced-buttons text-center">


310

	                            <button class="m-btn-search btn btn-default text-uppercase" type="reset" name="reset">@Translate("Reset", "Reset")</button>


311

	                            <button class="m-btn-search btn btn-default text-uppercase" type="submit">@Translate("Search", "Search")</button>


312

	                        </div>


313

	                    </form>


314

	                    <div id="results-search-parkurban" class="m-search-advanced-results-panel">


315

	                        @*// Search Results in Session - Phase 2


316

	                            @if (advancedSearchState.Any())


317

	                            {


318

	


319

	                                foreach (AdvancedSearchState product in advancedSearchState)


320

	                                {


321

	                                    @String.Format("{0}", product.Products)


322

	                                }


323

	                            }*@


324

	                    </div>


325

	                </div>


326

	                <div class="tab-pane fade in" id="advancedsearch-Marine">


327

	                    <form id="search-marine" name="search-form" method="get" action="@advancedSearchUrl">


328

	                        <input type="hidden" name="Products" value="Marine" />


329

	                        <div class="l-page">


330

	                            <div class="container-fluid">


331

	                                <div class="form-horizontal">


332

	                                    <fieldset class="m-theme-border-grey">


333

	                                        <div class="row">


334

	                                            <div class="col-ms-4 col-sm-4">


335

	                                                <div class="form-group">


336

	                                                    <label for="inputAdvancedSearch1" class="col-sm-5 control-label">@Translate("ProductCode", "Product Code")</label>


337

	                                                    <div class="col-sm-7"><input type="text" class="form-control search-group" name="ProductCode" /></div>


338

	                                                </div>


339

	                                            </div>


340

	                                            <div class="col-ms-4 col-sm-4">


341

	                                                <div class="form-group">


342

	                                                    <label for="inputAdvancedSearch3" class="col-sm-5 control-label">@Translate("Name", "Name")</label>


343

	                                                    <div class="col-sm-7"><input type="text" class="form-control search-group" name="ProductName" /></div>


344

	                                                </div>


345

	                                            </div>


346

	                                            @{


347

	                                                List<VariantOption> MarineAnchoringVariants = new HagsWeb.Library.Methods.AssetSearch.ProductAssets().CheckValidVariantOptions("ATP3", "Marine", advSearchArea.EcomLanguageId);


348

	


349

	                                                if (MarineAnchoringVariants.Count() > 0)


350

	                                                {


351

	                                                    <div class="col-ms-4 col-sm-4">


352

	                                                        <div class="form-group">


353

	                                                            <label for="inputAdvancedSearch6" class="col-sm-5 control-label">@Translate("Anchoring", "Anchoring")</label>


354

	                                                            <div class="col-sm-7">


355

	                                                                <select class="form-control" name="AnchoringType">


356

	                                                                    <option value="0"> @Translate("SelectAnchoring", "Select Anchoring Type") </option>


357

	                                                                    @foreach (var option in MarineAnchoringVariants)


358

	                                                                    {


359

	                                                                        <option value='@option.Id'> @option.Name </option>


360

	                                                                    }


361

	                                                                </select>


362

	                                                            </div>


363

	                                                        </div>


364

	                                                    </div>


365

	                                                }


366

	                                                else


367

	                                                {


368

	                                                    <input type="hidden" name="AnchoringType" value="0" />


369

	                                                }


370

	                                            }


371

	


372

	                                        </div> <!-- row -->


373

	                                    </fieldset>


374

	                                </div> <!-- form-horizontal -->


375

	                            </div> <!-- container-fluid -->


376

	                        </div> <!-- l-page -->


377

	                        <div class="m-search-advanced-buttons text-center">


378

	                            <button class="m-btn-search btn btn-default text-uppercase" type="reset" name="reset">@Translate("Reset", "Reset")</button>


379

	                            <button class="m-btn-search btn btn-default text-uppercase" type="submit">@Translate("Search", "Search")</button>


380

	                        </div>


381

	                    </form>


382

	                    <div id="results-search-marine" class="m-search-advanced-results-panel">


383

	                        @*// Search Results in Session - Phase 2


384

	                            @if (advancedSearchState.Any())


385

	                            {


386

	


387

	                                foreach (AdvancedSearchState product in advancedSearchState)


388

	                                {


389

	                                    @String.Format("{0}", product.Products)


390

	                                }


391

	                            }*@


392

	                    </div>


393

	                </div>


394

	                <div class="tab-pane fade in" id="advancedsearch-Shade">


395

	                    <form id="search-shade" name="search-form" method="get" action="@advancedSearchUrl">


396

	                        <input type="hidden" name="Products" value="Shade" />


397

	                        <div class="l-page">


398

	                            <div class="container-fluid">


399

	                                <div class="form-horizontal">


400

	                                    <fieldset class="m-theme-border-grey">


401

	                                        <div class="row">


402

	                                            <div class="col-ms-4 col-sm-4">


403

	                                                <div class="form-group">


404

	                                                    <label for="inputAdvancedSearch1" class="col-sm-5 control-label">@Translate("ProductCode", "Product Code")</label>


405

	                                                    <div class="col-sm-7"><input type="text" class="form-control search-group" name="ProductCode" /></div>


406

	                                                </div>


407

	                                            </div>


408

	                                            <div class="col-ms-4 col-sm-4">


409

	                                                <div class="form-group">


410

	                                                    <label for="inputAdvancedSearch3" class="col-sm-5 control-label">@Translate("Name", "Name")</label>


411

	                                                    <div class="col-sm-7"><input type="text" class="form-control search-group" name="ProductName" /></div>


412

	                                                </div>


413

	                                            </div>


414

	                                            @{


415

	                                                List<VariantOption> ShadeAnchoringVariants = new HagsWeb.Library.Methods.AssetSearch.ProductAssets().CheckValidVariantOptions("ATP3", "Shade", advSearchArea.EcomLanguageId);


416

	


417

	                                                if (ShadeAnchoringVariants.Count() > 0)


418

	                                                {


419

	                                                    <div class="col-ms-4 col-sm-4">


420

	                                                        <div class="form-group">


421

	                                                            <label for="inputAdvancedSearch6" class="col-sm-5 control-label">@Translate("Anchoring", "Anchoring")</label>


422

	                                                            <div class="col-sm-7">


423

	                                                                <select class="form-control" name="AnchoringType">


424

	                                                                    <option value="0"> @Translate("SelectAnchoring", "Select Anchoring Type") </option>


425

	                                                                    @foreach (var option in ShadeAnchoringVariants)


426

	                                                                    {


427

	                                                                        <option value='@option.Id'> @option.Name </option>


428

	                                                                    }


429

	                                                                </select>


430

	                                                            </div>


431

	                                                        </div>


432

	                                                    </div>


433

	                                                }


434

	                                                else


435

	                                                {


436

	                                                    <input type="hidden" name="AnchoringType" value="0" />


437

	                                                }


438

	                                            }


439

	


440

	                                        </div> <!-- row -->


441

	                                    </fieldset>


442

	                                </div> <!-- form-horizontal -->


443

	                            </div> <!-- container-fluid -->


444

	                        </div> <!-- l-page -->


445

	                        <div class="m-search-advanced-buttons text-center">


446

	                            <button class="m-btn-search btn btn-default text-uppercase" type="reset" name="reset">@Translate("Reset", "Reset")</button>


447

	                            <button class="m-btn-search btn btn-default text-uppercase" type="submit">@Translate("Search", "Search")</button>


448

	                        </div>


449

	                    </form>


450

	                    <div id="results-search-shade" class="m-search-advanced-results-panel">


451

	                        @*// Search Results in Session - Phase 2


452

	                            @if (advancedSearchState.Any())


453

	                            {


454

	


455

	                                foreach (AdvancedSearchState product in advancedSearchState)


456

	                                {


457

	                                    @String.Format("{0}", product.Products)


458

	                                }


459

	                            }*@


460

	                    </div>


461

	                </div>


462

	            </div>


463

	        </div> <!-- l-page -->


464

	    </div> <!-- m-search-advanced-product -->


465

	    <div class="text-center">


466

	        <a href="#advancedsearch-ui" class="m-search-advanced-close"><img src="/Files/Templates/Designs/HagsCore/res/img/buttons/search-advanced-close.svg" data-nosvg="/Files/Templates/Designs/HagsCore/res/img/buttons/search-advanced-close.png" width="112" alt="Search Advanced Close"></a>


467

	    </div>


468

	</div>


469

	


470

	


471

	


472

	@*<h1>@GetGlobalValue("Global:Page.Name")</h1>


473

	    <h1>@GetValue("Global:Page.Name")</h1>


474

	    <h1>The Advanced Search Include is here.. PageID = @pageId, l=, LanguageID=@EcomLanguageID, ShopID=@EcomShopID, lang=@l</h1>


475

	


476

	    <h1>Set Tag = @GetString("CheckTag") // @GetValue("CheckTag") </h1>


477

	


478

	    @foreach (var p in pageParagraphCollection)


479

	    {


480

	        var a = p.Template;


481

	        var b = p.ID.ToString();


482

	        var c = p.Text;


483

	        var f = p.Languages;


484

	        <ul>


485

	            <li>@a</li>


486

	            <li>@b</li>


487

	            <li>@c</li>


488

	            <li>@f</li>


489

	        </ul>


490

	    }*@


491

	


492

	


493

	                </div>


494

	


495

	                <div class="tab-pane fade" id="downloadfinder">


496

	


497

	                    @inherits Dynamicweb.Rendering.RazorTemplateBase<Dynamicweb.Rendering.RazorTemplateModel<Dynamicweb.Rendering.Template>>


498

	@using HagsWeb.Library.BusinessObjects.UsersLists;


499

	@using HagsWeb.Library.State;


500

	@using Dynamicweb.Ecommerce.Variants;


501

	@{


502

	    Dynamicweb.Frontend.PageView downloadsPage = Dynamicweb.Frontend.PageView.Current() ?? Dynamicweb.Frontend.PageView.Current();


503

	    Dynamicweb.Content.Area downloadsArea = new Dynamicweb.Content.AreaService().GetArea(downloadsPage.AreaID);


504

	


505

	    string downloadsSearchUrl = Dynamicweb.Frontend.SearchEngineFriendlyURLs.GetFriendlyUrl((Int32)new Dynamicweb.Content.PageService().GetFirstModulePageForArea(downloadsArea.ID, "Searchv1").ID);


506

	


507

	    // This seems to be still valid


508

	    List<VariantOption> ProductDownloadsAnchoringVariants = new HagsWeb.Library.Methods.AssetSearch.ProductAssets().GetVariantOptions("ATP3", downloadsArea.EcomLanguageId);


509

	


510

	


511

	    #region Search Results in Session - Phase 2


512

	


513

	


514

	    //// Search Results in Session - Phase 2


515

	    //List<AdvancedSearchState> downloadsSearchState = SessionManager.UsersAdvancedSearchState != null ? SessionManager.UsersAdvancedSearchState as List<AdvancedSearchState> : new List<AdvancedSearchState>();


516

	    //List<AdvancedSearchState> brochuresStateList = new List<AdvancedSearchState>();


517

	    //List<AdvancedSearchState> dwgsStateList = new List<AdvancedSearchState>();


518

	    //List<AdvancedSearchState> certificatesStateList = new List<AdvancedSearchState>();


519

	    //List<AdvancedSearchState> installationGuidesStateList = new List<AdvancedSearchState>();


520

	


521

	    //if (downloadsSearchState.Count() > 0)


522

	    //{


523

	    //    foreach (AdvancedSearchState downloadsState in downloadsSearchState)


524

	    //    {


525

	    //        if (!String.IsNullOrEmpty(downloadsState.Brochures))


526

	    //        {


527

	    //            AdvancedSearchState broch = new AdvancedSearchState();


528

	    //            broch.Brochures = downloadsState.Brochures;


529

	    //            brochuresStateList.Add(broch);


530

	    //        }


531

	    //        if (!String.IsNullOrEmpty(downloadsState.Dwgs))


532

	    //        {


533

	    //            AdvancedSearchState dwg = new AdvancedSearchState();


534

	    //            dwg.Dwgs = downloadsState.Dwgs;


535

	    //            dwgsStateList.Add(dwg);


536

	    //        }


537

	    //        if (!String.IsNullOrEmpty(downloadsState.Certificates))


538

	    //        {


539

	    //            AdvancedSearchState certs = new AdvancedSearchState();


540

	    //            certs.Certificates = downloadsState.Certificates;


541

	    //            certificatesStateList.Add(certs);


542

	    //        }


543

	    //        if (!String.IsNullOrEmpty(downloadsState.InstallationGuides))


544

	    //        {


545

	    //            AdvancedSearchState guide = new AdvancedSearchState();


546

	    //            guide.InstallationGuides = downloadsState.InstallationGuides;


547

	    //            installationGuidesStateList.Add(guide);


548

	    //        }


549

	    //    }


550

	


551

	    //}


552

	    #endregion


553

	


554

	}


555

	


556

	


557

	<div class="m-search-advanced" style="display:block;visibility:visible;">


558

	    <div class="m-search-advanced-panel m-search-advanced-product" id="m-search-advanced-product" style="display:block;visibility:visible;">


559

	        <div class="l-page">


560

	            <div class="container-fluid">


561

	                <nav class="text-center">


562

	                    <ul class="m-nav-tabs-search nav nav-tabs text-uppercase">


563

	                        <li><a href="#download-brochures" data-toggle="tab">@Translate("Brochures", "Brochures")</a></li>


564

	                        <li><a href="#download-dwg" data-toggle="tab">@Translate("DWGFiles", "DWG Files")</a></li>


565

	                        <li><a href="#download-certificates" data-toggle="tab">@Translate("Certificates", "Certificates")</a></li>


566

	                        <li><a href="#download-installationguides" data-toggle="tab">@Translate("InstallationGuides", "Installation Guides")</a></li>


567

	                    </ul>


568

	                </nav>


569

	                <p>@Translate("ProductDownloadsInstructions", "To find product downloads simply click on one of the options above and then use the search form displayed to find all the documents associated with your search.")</p>


570

	                <p>&nbsp;</p>


571

	            </div> <!-- container-fluid -->


572

	            <div class="tab-content">


573

	


574

	


575

	


576

	


577

	                <div class="tab-pane fade in" id="download-brochures">


578

	                    <form id="search-brochures" method="post" action="@downloadsSearchUrl?Assets=download-brochures">


579

	                        <div class="l-page">


580

	                            <div class="container-fluid">


581

	                                <div class="form-horizontal">


582

	                                    <input type="hidden" name="SearchType" value="download-brochures" />


583

	                                    @*<input type="hidden" name="ProductCode" value="0" />


584

	                                        <input type="hidden" name="Products" value="0" />*@


585

	                                    <!--<fieldset class="m-theme-border-grey">


586

	                                          <input type="hidden" name="Assets" value="download-brochures" />


587

	                                      <div class="row">


588

	                                        <div class="col-ms-4 col-sm-4">


589

	                                          <div class="form-group">


590

	                                              <label for="inputProductCode" class="col-sm-5 control-label">@Translate("ProductCode", "Product Code")</label>


591

	                                              <div class="col-sm-7"><input type="text" class="form-control search-group" id="inputProductCode" name="ProductCode" /></div>


592

	                                          </div>


593

	                                        </div>


594

	                                        <div class="col-ms-4 col-sm-4">


595

	                                          <div class="form-group">


596

	                                              <label for="inputProductName" class="col-sm-5 control-label">@Translate("Name", "Name")</label>


597

	                                              <div class="col-sm-7"><input type="text" class="form-control search-group" id="inputProductName" name="ProductName" /></div>


598

	                                          </div>


599

	                                        </div>


600

	


601

	                                          @if (ProductDownloadsAnchoringVariants.Count() > 0)


602

	                                          {


603

	


604

	                                              <div class="col-ms-4 col-sm-4">


605

	                                                  <div class="form-group">


606

	                                                          <label for="AnchoringType" class="col-sm-5 control-label">@Translate("Anchoring", "Anchoring")</label>


607

	                                                          <div class="col-sm-7">


608

	                                                              <select class="form-control" name="AnchoringType">


609

	                                                                  <option value="0">@Translate("SelectAnchoring", "Select Anchoring Type")</option>


610

	                                                                  @foreach (var option in ProductDownloadsAnchoringVariants)


611

	                                                                  {


612

	                                                                      <option value='@option.Id'>@option.Name</option>


613

	                                                                  }


614

	                                                              </select>


615

	                                                          </div>


616

	                                                    </div>


617

	                                              </div>


618

	


619

	                                          }


620

	


621

	                                      </div>


622

	                                    </fieldset>-->


623

	                                </div> <!-- form-horizontal -->


624

	                            </div> <!-- container-fluid -->


625

	                        </div> <!-- l-page -->


626

	                        <div class="m-search-advanced-buttons text-center">


627

	                            @*<button class="m-btn-search btn btn-default text-uppercase" type="submit">@Translate("DownloadAll", "Download All")</button>*@


628

	                            @*<button class="m-btn-search btn btn-default text-uppercase" type="reset" >@Translate("Reset", "Reset")</button>*@


629

	                            <button class="m-btn-search btn btn-default text-uppercase" type="submit">@Translate("DisplayBrochures", "Display All Brochures")</button>


630

	                        </div>


631

	                        <div class="l-page">


632

	                            <div class="container-fluid">


633

	


634

	                                <div id="results-brochures" class="m-downloads m-search-advanced-results-panel">


635

	                                    @*// SearchState - Phase 2


636

	                                        @if (brochuresStateList.Any())


637

	                                        {


638

	                                            foreach (AdvancedSearchState brochures in brochuresStateList)


639

	                                            {


640

	                                              @String.Format("{0}", brochures.Brochures)


641

	                                            }


642

	                                        }*@


643

	                                </div> <!-- m-downloads -->


644

	                            </div> <!-- container-fluid -->


645

	                        </div> <!-- l-page -->


646

	                    </form>


647

	                </div>


648

	


649

	


650

	


651

	


652

	


653

	                <div class="tab-pane fade in" id="download-dwg">


654

	                    <form id="search-dwg" method="post" action="@downloadsSearchUrl?Assets=download-dwg">


655

	                        <div class="l-page">


656

	                            <div class="container-fluid">


657

	                                <div class="form-horizontal">


658

	                                    <fieldset id="dwg-criteria" class="m-theme-border-grey">


659

	                                        <input type="hidden" name="SearchType" value="download-dwg" />


660

	                                        <div class="row">


661

	                                            <div class="col-ms-4 col-sm-4">


662

	                                                <div class="form-group">


663

	                                                    <label for="inputProductCode" class="col-sm-5 control-label">@Translate("ProductCode", "Product Code")</label>


664

	                                                    <div class="col-sm-7"><input type="text" class="form-control search-group" id="inputProductCode" name="ProductCode" /></div>


665

	                                                </div>


666

	                                            </div>


667

	                                            <div class="col-ms-4 col-sm-4">


668

	                                                <div class="form-group">


669

	                                                    <label for="inputProductName" class="col-sm-5 control-label">@Translate("Name", "Name")</label>


670

	                                                    <div class="col-sm-7"><input type="text" class="form-control search-group" id="inputProductName" name="ProductName" /></div>


671

	                                                </div>


672

	                                            </div>


673

	                                            @if (ProductDownloadsAnchoringVariants.Count() > 0)


674

	                                            {


675

	


676

	                                                <div class="col-ms-4 col-sm-4">


677

	                                                    <div class="form-group">


678

	


679

	                                                        <label for="AnchoringType" class="col-sm-5 control-label">@Translate("Anchoring", "Anchoring")</label>


680

	                                                        <div class="col-sm-7">


681

	                                                            <select class="form-control" name="AnchoringType">


682

	                                                                <option value="0">@Translate("SelectAnchoring", "Select Anchoring Type")</option>


683

	                                                                @foreach (var option in ProductDownloadsAnchoringVariants)


684

	                                                                {


685

	                                                                    <option value='@option.Id'>@option.Name</option>


686

	                                                                }


687

	                                                            </select>


688

	                                                        </div>


689

	                                                    </div>


690

	                                                </div>


691

	


692

	                                            }


693

	                                        </div> <!-- row -->


694

	                                    </fieldset>


695

	                                </div> <!-- form-horizontal -->


696

	                            </div> <!-- container-fluid -->


697

	                        </div> <!-- l-page -->


698

	                        <div class="m-search-advanced-buttons text-center">


699

	                            @*<button class="m-btn-search btn btn-default text-uppercase" type="submit">@Translate("DownloadAll", "Download All")</button>*@


700

	                            <button class="m-btn-search btn btn-default text-uppercase" type="reset">@Translate("Reset", "Reset")</button>


701

	                            <button class="m-btn-search btn btn-default text-uppercase" type="submit">@Translate("Search", "Search")</button>


702

	                        </div>


703

	                        <div class="l-page">


704

	                            <div class="container-fluid">


705

	


706

	                                <div id="results-dwgs" class="m-downloads m-search-advanced-results-panel">


707

	                                    @*// SearchState - Phase 2


708

	                                        @if (dwgsStateList.Any())


709

	                                        {


710

	                                            foreach (AdvancedSearchState dwgs in dwgsStateList)


711

	                                            {


712

	                                                @String.Format("{0}", dwgs.Dwgs)


713

	                                            }


714

	                                        }*@


715

	                                </div> <!-- m-downloads -->


716

	


717

	


718

	                            </div> <!-- container-fluid -->


719

	                        </div> <!-- l-page -->


720

	                    </form>


721

	                </div>


722

	                <div class="tab-pane fade in" id="download-certificates">


723

	                    <form id="search-certificates" method="post" action="@downloadsSearchUrl?Assets=download-certificates">


724

	                        <div class="l-page">


725

	                            <div class="container-fluid">


726

	                                <div class="form-horizontal">


727

	                                    <fieldset id="certificates-criteria" class="m-theme-border-grey">


728

	                                        <input type="hidden" name="SearchType" value="download-certificates" />


729

	                                        <div class="row">


730

	                                            <div class="col-ms-4 col-sm-4">


731

	                                                <div class="form-group">


732

	                                                    <label for="inputProductCode" class="col-sm-5 control-label">@Translate("ProductCode", "Product Code")</label>


733

	                                                    <div class="col-sm-7"><input type="text" class="form-control search-group" id="inputProductCode" name="ProductCode" /></div>


734

	                                                </div>


735

	                                            </div>


736

	                                            <div class="col-ms-4 col-sm-4">


737

	                                                <div class="form-group">


738

	                                                    <label for="inputProductName" class="col-sm-5 control-label">@Translate("Name", "Name")</label>


739

	                                                    <div class="col-sm-7"><input type="text" class="form-control search-group" id="inputProductName" name="ProductName" /></div>


740

	                                                </div>


741

	                                            </div>


742

	                                            @if (ProductDownloadsAnchoringVariants.Count() > 0)


743

	                                            {


744

	


745

	                                                <div class="col-ms-4 col-sm-4">


746

	                                                    <div class="form-group">


747

	


748

	                                                        <label for="AnchoringType" class="col-sm-5 control-label">@Translate("Anchoring", "Anchoring")</label>


749

	                                                        <div class="col-sm-7">


750

	                                                            <select class="form-control" name="AnchoringType">


751

	                                                                <option value="0">@Translate("SelectAnchoring", "Select Anchoring Type")</option>


752

	                                                                @foreach (var option in ProductDownloadsAnchoringVariants)


753

	                                                                {


754

	                                                                    <option value='@option.Id'>@option.Name</option>


755

	                                                                }


756

	                                                            </select>


757

	                                                        </div>


758

	                                                    </div>


759

	                                                </div>


760

	


761

	                                            }


762

	                                        </div> <!-- row -->


763

	                                    </fieldset>


764

	                                </div> <!-- form-horizontal -->


765

	                            </div> <!-- container-fluid -->


766

	                        </div> <!-- l-page -->


767

	                        <div class="m-search-advanced-buttons text-center">


768

	                            @*<button class="m-btn-search btn btn-default text-uppercase" type="submit">@Translate("DownloadAll", "Download All")</button>*@


769

	                            <button class="m-btn-search btn btn-default text-uppercase" type="reset">@Translate("Reset", "Reset")</button>


770

	                            <button class="m-btn-search btn btn-default text-uppercase" type="submit">@Translate("Search", "Search")</button>


771

	


772

	                            <div class="adviceMessage"></div>


773

	


774

	                        </div>


775

	                        <div class="l-page">


776

	                            <div class="container-fluid">


777

	


778

	                                <div id="results-certificates" class="m-downloads m-search-advanced-results-panel">


779

	                                    @*// SearchState - Phase 2


780

	                                        @if (certificatesStateList.Any())


781

	                                        {


782

	                                            foreach (AdvancedSearchState certs in certificatesStateList)


783

	                                            {


784

	                                                @String.Format("{0}", certs.Certificates)


785

	                                            }


786

	                                        }*@


787

	


788

	                                </div> <!-- m-downloads -->


789

	


790

	


791

	                            </div> <!-- container-fluid -->


792

	


793

	                        </div> <!-- l-page -->


794

	                    </form>


795

	                </div>


796

	                <div class="tab-pane fade in" id="download-installationguides">


797

	                    <form id="search-installationguides" method="post" action="@downloadsSearchUrl?Assets=download-installationguides">


798

	                        <div class="l-page">


799

	                            <div class="container-fluid">


800

	                                <div class="form-horizontal">


801

	                                    <fieldset id="installationguides-criteria" class="m-theme-border-grey">


802

	                                        <input type="hidden" name="SearchType" value="download-installationguides" />


803

	                                        <div class="row">


804

	                                            <div class="col-ms-4 col-sm-4">


805

	                                                <div class="form-group">


806

	                                                    <label for="inputProductCode" class="col-sm-5 control-label">@Translate("ProductCode", "Product Code")</label>


807

	                                                    <div class="col-sm-7"><input type="text" class="form-control search-group" id="inputProductCode" name="ProductCode" /></div>


808

	                                                </div>


809

	                                            </div>


810

	                                            <div class="col-ms-4 col-sm-4">


811

	                                                <div class="form-group">


812

	                                                    <label for="inputProductName" class="col-sm-5 control-label">@Translate("Name", "Name")</label>


813

	                                                    <div class="col-sm-7"><input type="text" class="form-control search-group" id="inputProductName" name="ProductName" /></div>


814

	                                                </div>


815

	                                            </div>


816

	                                            @if (ProductDownloadsAnchoringVariants.Count() > 0)


817

	                                            {


818

	


819

	                                                <div class="col-ms-4 col-sm-4">


820

	                                                    <div class="form-group">


821

	


822

	                                                        <label for="AnchoringType" class="col-sm-5 control-label">@Translate("Anchoring", "Anchoring")</label>


823

	                                                        <div class="col-sm-7">


824

	                                                            <select class="form-control" name="AnchoringType">


825

	                                                                <option value="0">@Translate("SelectAnchoring", "Select Anchoring Type")</option>


826

	                                                                @foreach (var option in ProductDownloadsAnchoringVariants)


827

	                                                                {


828

	                                                                    <option value='@option.Id'>@option.Name</option>


829

	                                                                }


830

	                                                            </select>


831

	                                                        </div>


832

	                                                    </div>


833

	                                                </div>


834

	


835

	                                            }


836

	                                        </div> <!-- row -->


837

	                                    </fieldset>


838

	                                </div> <!-- form-horizontal -->


839

	                            </div> <!-- container-fluid -->


840

	                        </div> <!-- l-page -->


841

	                        <div class="m-search-advanced-buttons text-center">


842

	                            @*<button class="m-btn-search btn btn-default text-uppercase" type="submit">@Translate("DownloadAll", "Download All")</button>*@


843

	                            <button class="m-btn-search btn btn-default text-uppercase" type="reset">@Translate("Reset", "Reset")</button>


844

	                            <button class="m-btn-search btn btn-default text-uppercase" type="submit">@Translate("Search", "Search")</button>


845

	                        </div>


846

	                        <div class="l-page">


847

	                            <div class="container-fluid">


848

	


849

	                                <div id="results-guides" class="m-downloads m-search-advanced-results-panel">


850

	                                    @*// SearchState - Phase 2


851

	                                        @if (installationGuidesStateList.Any())


852

	                                        {


853

	                                            foreach (AdvancedSearchState guide in installationGuidesStateList)


854

	                                            {


855

	                                                @String.Format("{0}", guide.InstallationGuides)


856

	                                            }


857

	                                        }*@


858

	


859

	                                </div> <!-- m-downloads -->


860

	


861

	


862

	                            </div> <!-- container-fluid -->


863

	                        </div> <!-- l-page -->


864

	                    </form>


865

	                </div>


866

	


867

	            </div>


868

	        </div> <!-- l-page -->


869

	    </div> <!-- m-search-advanced-product -->


870

	    <div class="text-center">


871

	        <a href="#downloadfinder" class="m-search-advanced-close"><img src="/Files/Templates/Designs/HagsCore/res/img/buttons/search-advanced-close.svg" data-nosvg="/Files/Templates/Designs/HagsCore/res/img/buttons/search-advanced-close.png" width="112" alt="Search Advanced Close"></a>


872

	    </div>


873

	</div>


874

	


875

	                </div>


876

	                <div class="tab-pane fade" id="productcollection">


877

	


878

	                    @inherits Dynamicweb.Rendering.RazorTemplateBase<Dynamicweb.Rendering.RazorTemplateModel<Dynamicweb.Rendering.Template>>


879

	@using HagsWeb.Library.BusinessObjects.UsersLists;


880

	@using HagsWeb.Library.Methods.AssetManager;


881

	@using HagsWeb.Library.State;


882

	@{


883

	    Dynamicweb.Frontend.PageView collectionPage = Dynamicweb.Frontend.PageView.Current() ?? Dynamicweb.Frontend.PageView.Current();


884

	    Dynamicweb.Content.Area collectionArea = new Dynamicweb.Content.AreaService().GetArea(collectionPage.AreaID);


885

	


886

	    List<ProductCollectionItem> productCollectionItems = SessionManager.UsersMyProductCollection != null ? SessionManager.UsersMyProductCollection : new List<ProductCollectionItem>();


887

	    bool isQuote = Convert.ToBoolean(collectionArea.Item["QuoteAndOrderChk"]);


888

	    string downloadingText = HagsWeb.Library.Utilities.DWUtilities.GetTranslation("Downloading...", "Downloading...", collectionArea.Culture);


889

	    int currentPage = collectionArea.ID;


890

	}


891

	


892

	


893

	<input type="hidden" id="isQuote" value="@isQuote" />


894

	<input type="hidden" id="downloadingText" value="@downloadingText" />


895

	<div class="m-search-advanced" style="display:block;visibility:visible;">


896

	


897

	    <!--<div class="pull-left"><h4 class="clearfix">@Translate("MyProductCollection", "My Product Collection")</h4></div>-->


898

	


899

	    <div class="text-center" style="clear:both;padding-top:10px; border-bottom: 2px solid #000; padding-bottom: 20px;">


900

	        <div id="btns_MyProductCollection">


901

	            @if (productCollectionItems.Any())


902

	            {


903

	                <p>@Translate("ProductCollectionButtonInstructions", "Use the buttons below to either download files, create quotes or create orders based on the products you have added to your collection.")</p>


904

	


905

	                <ul class="list-inline print-hide">


906

	                    @{


907

	                        List<ProductAsset> imageFileList = new List<ProductAsset>();


908

	                        List<ProductAsset> dwgFileList = new List<ProductAsset>();


909

	                        List<ProductAsset> instructionsFileList = new List<ProductAsset>();


910

	                        string contactUsLink = HagsWeb.Library.Utilities.DWUtilities.GetPageByNavigationTag("ContactUs", currentPage);  // /kontakta-oss?mode=quote#contactForms  //  /kontakta-oss?success=True&mode=quote#contactForms  // restful url


911

	


912

	                        foreach (var item in productCollectionItems)


913

	                        {


914

	


915

	                            foreach (ProductAsset asset in item.AssetDownloads.Where(n => n.Index == HagsWeb.Library.Methods.AssetManager.AssetTypeEnum.ToFriendlyAssetName(HagsWeb.Library.Methods.AssetManager.AssetType.Images) && n.FileName == item.ProductNumber + ".jpg" || n.FileName == item.ProductNumber + "_Side.jpg" || n.FileName == item.ProductNumber + "_Top.jpg").ToList())


916

	                            {


917

	                                imageFileList.Add(asset);


918

	                            }


919

	


920

	                            foreach (ProductAsset asset in item.AssetDownloads.Where(n => n.Index == HagsWeb.Library.Methods.AssetManager.AssetTypeEnum.ToFriendlyAssetName(HagsWeb.Library.Methods.AssetManager.AssetType.Drawings)).ToList())


921

	                            {


922

	                                dwgFileList.Add(asset);


923

	                            }


924

	


925

	                            foreach (ProductAsset asset in item.AssetDownloads.Where(n => n.Index == HagsWeb.Library.Methods.AssetManager.AssetTypeEnum.ToFriendlyAssetName(HagsWeb.Library.Methods.AssetManager.AssetType.AssemblyInstructions)).ToList())


926

	                            {


927

	                                instructionsFileList.Add(asset);


928

	                            }


929

	


930

	


931

	                        }


932

	


933

	                        if (imageFileList.Any())


934

	                        {


935

	                            <li>


936

	                                <a class="m-btn-xs-more btn btn-default btn-xs text-uppercase" name="download" role="button" data-parent="Bilder" id="imageDownloadButton">@Translate("DownloadImages", "Download Images")</a>


937

	                            </li>


938

	                        }


939

	


940

	                        if (dwgFileList.Any())


941

	                        {


942

	                            <li>


943

	                                <a class="m-btn-xs-more btn btn-default btn-xs text-uppercase" name="download" role="button" data-parent="Ritningar" id="dwgDownloadButton">@Translate("DownloadDWGFiles", "Download DWG Files")</a>


944

	                            </li>


945

	                        }


946

	


947

	                        if (instructionsFileList.Any())


948

	                        {


949

	                            <li>


950

	                                <a class="m-btn-xs-more btn btn-default btn-xs text-uppercase" name="download" role="button" data-parent="Monteringsanvisningar" id="instructionsDownloadButton">@Translate("DownloadInstallationGuides", "Download Installation Guides")</a>


951

	                            </li>


952

	                        }


953

	


954

	                        if (isQuote)


955

	                        {


956

	                            if (!string.IsNullOrEmpty(contactUsLink))


957

	                            {


958

	                                <li>


959

	                                    <a class="m-btn-xs-more btn btn-default btn-xs text-uppercase" href="@contactUsLink?mode=QuickQuote" role="button" data-parent="#quickquote" id="quickQuoteButton">@Translate("CreateQuickQuote", "Create a Quick Quote")</a>


960

	                                </li>


961

	                                <li>


962

	                                    <a class="m-btn-xs-more btn btn-default btn-xs text-uppercase" href="@contactUsLink?mode=QuickOrder" role="button" data-parent="#quickorder" id="quickOrderButton">@Translate("CreateQuickOrder", "Create a Quick Order")</a>


963

	                                </li>


964

	                            }


965

	                        }


966

	


967

	                    }


968

	                </ul>


969

	


970

	            }


971

	


972

	            <span class="error hide"></span>


973

	


974

	        </div>


975

	


976

	        <div class="m-search-advanced-results-panel" id="frm_MyProductCollection">


977

	            <div class="row2">


978

	                @if (productCollectionItems.Any())


979

	                {


980

	


981

	                    foreach (ProductCollectionItem item in productCollectionItems)


982

	                    {


983

	


984

	                        <div class="l-group-5 text-left">


985

	                            <div class="m-attractor">


986

	                                <div class="m-attractor-visual">


987

	                                    <a href="@item.ProductUrlReference"><img src="@item.ProductImageUrl" class="img-responsive m-product-thumb"></a>


988

	                                </div>


989

	


990

	                                <div class="m-attractor-info m-attractor-info-product">


991

	                                    <h3 class="m-theme-after-yellow m-theme-border-yellow"><a href="@item.ProductUrlReference">@item.ProductName</a></h3>


992

	                                    @*<p>@item.ProductDescription</p>*@


993

	                                    <p>@Translate("ProductNumber", "Product Number"): @item.ProductNumber</p>


994

	                                    <a class="m-btn-xs-more btn btn-default btn-xs text-uppercase" href="@item.ProductUrlReference" role="button">@Translate("ProductDetails", "Product Details")</a>


995

	                                </div> <!-- attractor-info -->


996

	                                <div class="m-attractor-options">


997

	                                    <ul class="m-icon-links list-unstyled">


998

	                                        <li><a href="" name='productcollection' class="clearfix productcollection" data-removeProductlist="@item.ProductNumber"><img src="/Files/Templates/Designs/HagsCore/res/img/icons/plus.svg" data-nosvg="/Files/Templates/Designs/HagsCore/res/img/icons/plus.png" class="m-icon pull-left"><span>@Translate("RemoveFromCollection", "Remove from my collection")</span></a></li>


999

	                                    </ul>


1000

	                                </div> <!-- m-attractor-options -->


1001

	                            </div>


1002

	


1003

	                        </div>


1004

	


1005

	


1006

	                    }


1007

	


1008

	                }


1009

	                else


1010

	                {


1011

	                    <p>@Translate("NoProductsInCollection", "You have no products in your collection.")</p>


1012

	                }


1013

	            </div>


1014

	


1015

	        </div>


1016

	


1017

	    </div>


1018

	


1019

	    <div class="text-center clearfix" style="clear:both;padding-top:10px;">


1020

	        <a href="#productcollection" class="m-search-advanced-close"><img src="/Files/Templates/Designs/HagsCore/res/img/buttons/search-advanced-close.svg" data-nosvg="/Files/Templates/Designs/HagsCore/res/img/buttons/search-advanced-close.png" width="112" alt="Search Advanced Close"></a>


1021

	    </div>


1022

	</div>


1023

	


1024

	


1025

	


1026

	                </div>


1027

	


1028

	                <div class="tab-pane fade" id="inspirationfinder">


1029

	


1030

	                    @inherits Dynamicweb.Rendering.RazorTemplateBase<Dynamicweb.Rendering.RazorTemplateModel<Dynamicweb.Rendering.Template>>


1031

	@using Dynamicweb.Content.Items;


1032

	@{


1033

	    Dynamicweb.Frontend.PageView thePage = Dynamicweb.Frontend.PageView.Current() ?? Dynamicweb.Frontend.PageView.Current();


1034

	    int areaId = thePage.Area.ID;


1035

	


1036

	    // Get the current area's Paragraphs and find the ItemPublisher Module, returning a link and its paragraph content. Checks if Normalize latin Chars is set in DW


1037

	    var tuple = HagsWeb.Library.Methods.Items.ItemTypeMethods.GetDefaultCaseStudies(areaId, 3);


1038

	    string paraContent = tuple.Item1;


1039

	    int pageId = tuple.Item2;  // The Target Case Study Page listin Case study Item Types


1040

	    string hyperLink = tuple.Item3;


1041

	    bool latinCharacters = tuple.Item4;


1042

	    IEnumerable<Item> caseStudies = tuple.Item5;


1043

	


1044

	    //http://developer.dynamicweb-cms.com/documentation/for-developers/item-based-structure/querying-items.aspx


1045

	


1046

	    //string DataFromItem = RenderItemList(new


1047

	    //{


1048

	    //    ItemType = "Case_Study",


1049

	    //    ListSourceType = "Page",


1050

	    //    ListSourcePage = "62",


1051

	    //    //IncludeAllChildItems = true,


1052

	    //    //IncludeParagraphItems = true,


1053

	    //    ItemFieldsList = "*",


1054

	    //    ListTemplate = "ItemPublisher/List/Case Study List.cshtml",


1055

	    //    ListPageSize = "100"


1056

	    //}).ToString();


1057

	


1058

	    ////int productsPageId = GetPageIdByNavigationTag("Legals");


1059

	}


1060

	


1061

	<div class="m-search-advanced" style="display:block;visibility:visible;">


1062

	    <!--<h4>@Translate("InspirationFinder", "Inspiration Finder")</h4>-->


1063

	


1064

	    <div class="m-search-advanced-results-panel fade in" id="frm_InspirationFinder">


1065

	


1066

	        @if (caseStudies.Any())


1067

	        {


1068

	


1069

	            foreach (var study in caseStudies)


1070

	            {


1071

	                string studyId = study["Id"].ToString();


1072

	                string Name = study["Study_Heading"] == null ? string.Empty : study["Study_Heading"].ToString();


1073

	                string hyperlinkId = study["Read_More_Button"] == null ? String.Empty : study["Read_More_Button"].ToString();


1074

	                string hyperlinkText = string.Empty;


1075

	                string Url = "Default.aspx?ID=" + pageId + "&itemId=Case_Study:" + studyId;


1076

	


1077

	


1078

	                // string sb_trim_Original = System.Text.RegularExpressions.Regex.Replace(Name, @"[., ?\/#!$%\^&\*;:{}=\-_`~()]", "-").ToLower();


1079

	                //string sb_trim = System.Text.RegularExpressions.Regex.Replace(Name, @"[., ?\/#!$%\^&\*;:{}=\-_`~]", "-").ToLower();


1080

	


1081

	                //string Url = hyperLink + "/" + sb_trim;


1082

	


1083

	                //if (latinCharacters)


1084

	                //{


1085

	                //    Url = HagsWeb.Library.Utilities.DWUtilities.NormalizeLatinCharacters(Url);


1086

	                //}


1087

	


1088

	                //string Url = hyperLink + "/" + sb_trim;


1089

	                string DateCreated = study["Study_Created_Date"] == null ? string.Empty : study["Study_Created_Date"].ToString();


1090

	                string Description = study["Study_Content"] == null ? string.Empty : study["Study_Content"].ToString();


1091

	                string StudyImages = study["Images"] == null ? string.Empty : study["Images"].ToString();


1092

	                Item studyImage = null;


1093

	


1094

	                if (!string.IsNullOrEmpty(StudyImages))


1095

	                {


1096

	                    studyImage = HagsWeb.Library.Methods.Items.ItemTypeMethods.GetItemImages(study["Images"].ToString(), 1).FirstOrDefault();


1097

	                }


1098

	


1099

	


1100

	                <div class="l-group-content col-xs-6 col-ms-4 col-sm-3">


1101

	


1102

	                    <div class="m-attractor">


1103

	


1104

	                        <div class="m-attractor-visual">


1105

	


1106

	                            @if (studyImage == null)


1107

	                            {


1108

	                                <a href="@Url"><img src="/Files/Templates/Designs/HagsCore/res/img/image-not-found.png" class="img-responsive" /></a>


1109

	                            }


1110

	                            else


1111

	                            {


1112

	                                <a href="@Url"><img src='@studyImage["Image"].ToString()' class="img-responsive"></a>


1113

	                            }


1114

	


1115

	


1116

	                            @*<img src="/Admin/Public/GetImage.ashx?width=1920&Compression=75&image=@image">*@


1117

	                        </div>


1118

	


1119

	                        <div class="m-attractor-info m-attractor-info-product">


1120

	                            @if (!String.IsNullOrEmpty(Name))


1121

	                            {


1122

	                                <h3 class="m-theme-after-yellow m-theme-border-yellow"><a href="@Url">@Name</a></h3>


1123

	                            }


1124

	                            @if (!String.IsNullOrEmpty(Description))


1125

	                            {


1126

	                                <p>@Description</p>


1127

	                            }


1128

	


1129

	                            @if (!String.IsNullOrEmpty(DateCreated))


1130

	                            {


1131

	                                <p>@DateCreated</p>


1132

	                            }


1133

	


1134

	                            @if (!String.IsNullOrEmpty(Url))


1135

	                            {


1136

	                                <a class="m-btn-xs-more btn btn-default btn-xs text-uppercase" href="@Url" role="button">@Translate("CaseStudyDetails", "Case Study Details")</a>


1137

	                            }


1138

	


1139

	


1140

	                        </div> <!-- attractor-info -->


1141

	                        @*<div class="m-attractor-options">


1142

	


1143

	                                <ul class="m-icon-links list-unstyled">


1144

	                                    <li><a href="#" class="clearfix"><img src="/Files/Templates/Designs/HagsCore/res/img/icons/plus.svg" data-nosvg="/Files/Templates/Designs/HagsCore/res/img/icons/plus.png" class="m-icon pull-left"><span>Add to my collection</span></a></li>


1145

	                                </ul>


1146

	


1147

	                            </div>*@ <!-- m-attractor-options -->


1148

	


1149

	                    </div> <!-- attractor -->


1150

	


1151

	                </div>


1152

	            }


1153

	        }


1154

	


1155

	    </div>


1156

	


1157

	    <div class="text-center all-case-studies">


1158

	


1159

	        @if (!String.IsNullOrEmpty(paraContent))


1160

	        {


1161

	            @paraContent


1162

	        }


1163

	


1164

	        @if (!String.IsNullOrEmpty(hyperLink))


1165

	        {


1166

	            <a class="m-btn-xs-more btn btn-default btn-xs text-uppercase" href="@hyperLink" role="button">@Translate("ViewAllCaseStudies", "View all our case studies")</a>


1167

	        }


1168

	


1169

	    </div>


1170

	


1171

	    @*<div class="m-search-advanced-buttons text-center">


1172

	            <a class="m-btn-xs-more btn btn-default btn-xs text-uppercase" href="@hyperLink" role="button">@Translate("ViewAllCaseStudies", "View all our case studies")</a>


1173

	        </div>*@


1174

	


1175

	    @*</div>*@


1176

	


1177

	    <div class="text-center">


1178

	        <a href="#inspirationfinder" class="m-search-advanced-close"><img src="/Files/Templates/Designs/HagsCore/res/img/buttons/search-advanced-close.svg" data-nosvg="/Files/Templates/Designs/HagsCore/res/img/buttons/search-advanced-close.png" width="112" alt="Search Advanced Close"></a>


1179

	    </div>


1180

	</div>


1181

	


1182

	                </div>


1183

	            </div>


1184

	


1185

	            <div id="NoResults" style="display:none;">Sorry there are currently no items that match your search criteria. Please refine your search using the options above.</div>


1186

	


1187

	        </div>


1188

	    </div>


1189

	


1190

	    <div style="margin-top:50px; display:none;" id="SearchResults">@Translate("YourResults", "YourResults") **Search Results here**</div>


1191

	


1192

	


1193

	</div>


1194

	


1195

	@Scripts.Render("~/bundle/AssetSearch")


1196

	


1197

	@if (areaLanguage != "en")


1198

	{


1199

	    // non english validation messages


1200

	    <script src="/Files/Templates/Designs/HagsCore/script/source/libraries/validation/localization/@validationMessages"></script>


1201

	}


1202

	




Om HAGS
HAGS har designet, produceret, installeret og serviceret kommercielt fritidsudstyr i over 60 år. Som en integreret del af den globale markedsleder PlayPower Inc., leverer virksomheden legeredskaber, sport og fitness, park og by-, marine- og skyggeudstyr over hele verden.
Designet i Sverige siden 1948
HAGS er en verdensomspændende virksomhed med branchens største sortiment inden for leg, sport, park udstyr og andre udendørs aktiviteter. Vi er glade for at kunne dele vores viden med vores kunder og tilbyde vores hjælp samt produkter i processen fra planlægning til levering af det ultimative projekt.
HAGS har et unikt og enestående nordisk design, og vi sætter en ære i at være på forkant med tidens trend, samtidig med at holde fast i den nordiske historie. Vi er en del af Play Power koncernen hvilket betyder, at I som kunder kan få endnu flere varer direkte fra producenten, og derved sparer fordyrede mellemled og forhandlere. Vi vil med dette katalog kort fortælle jer, noget om af det vi kan og vil med vores produkter.
I dag producerer vi i Danmark, Sverige, England, Scotland, USA og vores sidste nye fabrik i Polen. Vi vil fortsat ligge os for at være markedsledende i innovative designs og legeplads systemer der holder i mange – mange år. Miljøer som kan udfordre børn, unge og ældre – nu og i fremtiden. Vi har et sortiment større end nogensinde, som derved giver jer endnu større valgmuligheder. Vi er stolte over at udvikle, producerer og hjælpe med at etablerer uderum i Danmark – og resten af verden
Velkommen til HAGS – Velkommen til ubegrænsede muligheder i leg & læring!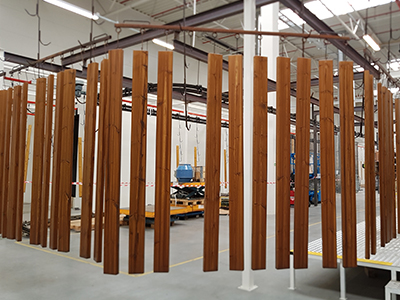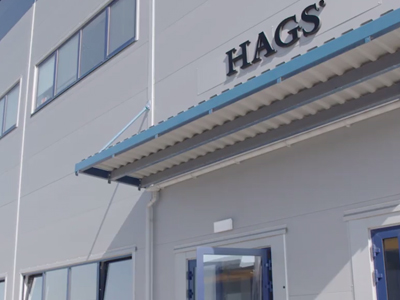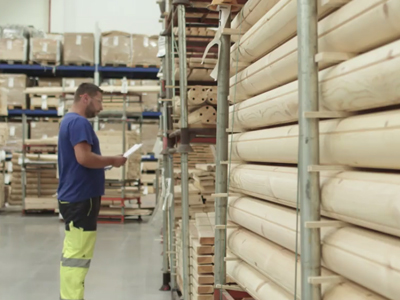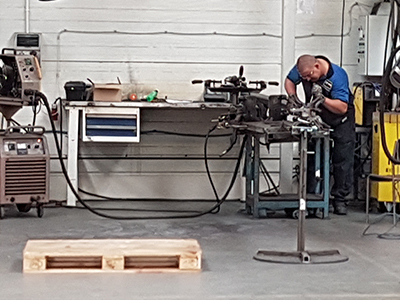 VORES HISTORIE
HAGS blev grundlagt i Sverige i 1948 med en mission om at gøre verden til et bedre sted ved at tilbyde udendørs legeredskaber til børn - en mission, vi stadig lever op til gennem det udvalg af produkter, som vi designer og producerer i dag.
The 'TimeLine' module could not be found
Velkommen til HAGS verden
Vi har driftsselskaber i Storbritannien, Sverige, Tyskland, Frankrig, Spanien og Danmark og et globalt netværk af autoriserede distributører på andre markeder. Når vores nye specialbyggede fremstillingsvirksomhed i Polen er fuldt driftsklar i 2017, kan virksomheden fortsætte HAGS-arven med at levere produkter af høj kvalitet til enestående priser. Virksomhedens administrative hovedkontor bliver baseret i Egham, London, mens design og udvikling forbliver i det svenske.
Vores mål er at være den førende leverandør af fritidsudstyr og rekreative løsninger på markedet ved at have den bedste produkt- og servicekvalitet. Vi hjælper vores kunder med at nå deres mål om at skabe fremragende rekreative områder og faciliteter til deres interessenter og lokalsamfund.
Vores værdier
Sikkerhed
Undersøgelser har vist os, at ulykker er mere tilbøjelige til at ske på redskaber, der ikke er testet korrekt. Vores produktudvikling er baseret på international forskning og publicerede standarder.
EN 1176:Alle vores legeprodukter er designet og fremstillet i overensstemmelse med europæiske sikkerhedsstandarder for legepladsredskaber. Vi har overholdt standarderne for design, funktion, legeværdi og sikkerhed, så længe de har eksisteret.
EN 16630: Alle vores fitnessprodukter er designet og fremstillet i overensstemmelse med europæiske sikkerhedsstandarder for fastinstalleret udendørs fitnessudstyr. Denne nyligt offentliggjorte standard angiver en række specifikke krav til udstyr af denne type, herunder tilvejebringelse af gode instruktionsmærkater for brugere.
EN 15312: Vores Multi-Use Games Area-serie er i overensstemmelse med den europæiske standard for frit tilgængeligt multisportsudstyr. Dette omfatter beskyttelse af brugere mod klemrisiko samt fastsættelse af belastningskrav for alle dele af strukturen.
TUV: Den tyske Technischer Uberwachungs-Verein (TUV) har de mest omfattende og avancerede test- og godkendelsesprocedurer i verden. Derfor er vi stolte over, at alle vores legeredskaber er blevet godkendt af TUV.
Kvalitet
Siden HAGS startede i 1948, har kvalitet været et nøgleprincip i vores virksomhedskultur. Vi stræber efter at levere en kvalitetsservice såvel som kvalitetsprodukter. Vi er et certificeret firma i henhold til ISO 9001.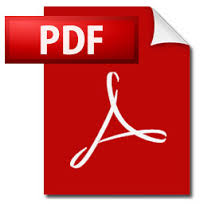 Holdbarhed
HAGS bruger kun materialer af højeste kvalitet. Det er derfor, vi føler os trygge ved at tilbyde langvarige garantier.
Innovation
Vi forsøger konstant at forbedre vores produktportefølje og udvikle nye produktdesigns. Vi arbejder med professionelle fagfolk og tager feedback fra slutbrugerne med i overvejelserne for at sikre, at vores kunder får de bedste produkter på markedet.
Rummelighed
Vores overbevisning er, at alle bør have lige muligheder for at nyde udendørs fritidsudstyr. Når vi laver nye produkter, tager vi altid hensyn til personer med fysiske og psykiske handicap, så vi kan tilbyde vores kunder inkluderende faciliteter.
Virksomhedens sociale ansvar og Miljømæssig bæredygtighed
At være en af de førende producenter af udendørsudstyr, betyder at vi tager miljømæssige spørgsmål meget alvorligt. Vi har altid været opmærksomme på vores omgivelser, og i mange år har vi brugt metalfri olieimprægnering for at undgå brug af tungmetaller. Vores målsætninger er at fremstille og sælge vores produkter ved hjælp af de nyeste metoder for at minimere vores aftryk på planeten.
Hvordan bidrager HAGS til et bedre miljø?
I 1997 blev vi certificeret i henhold til ISO 14001 (Environmental Management System). Vi forstår, at miljøspørgsmål skal behandles på en tydelig og struktureret måde. Derfor har vi arbejdet med hver enkelt del af vores operation og skabt et stærkt program for at minimere vores miljøpåvirkning.
Som en vigtig del af vores arbejde stiller vi store krav til os selv, vores leverandører og andre samarbejdspartnere for at undgå og minimere negative påvirkninger. Når vi designer og producerer vores produkter, udvælger vi omhyggeligt materialerne. Vi tager højde for materialer, der kan genbruges, er lette at producere og transportere, uden at gå på kompromis med styrke og holdbarhed.
Træbeskyttelse
Vores automatiserede træskæringslinje optimerer skæring af tømmer og reducerer mængden af affald i stort omfang. Ved at installere automatik vurderer vi, at der er brug for 100 fyrretræer og 100 birketræer færre hvert år.
Lignende nedbringelse af affald er lavet gennem "fingerskarring " af råmaterialet. Styrken af "fingerskarringen" er stærkere end selve tømmeret. Ved at anvende denne metode anslås det, at 600 træer bliver sparet hvert år. Alt tømmer, der anvendes til fremstilling af HAGS-produkter, leveres fra FSC-certificerede leverandører.
Stål
Vi er klar over, at færdigbehandling af stålprodukter kan have en stor indvirkning på miljøet. Vi har derfor foretaget betydelige investeringer i slutbearbejdningslinjer med opløsningsmiddelfri pulverlakering. Dette sikrer, at vores stålprodukter altid får en meget holdbar belægning, med væsentligt mindre miljøbelastning end traditionelle opløsningsmiddelbaserede processer. Vi tilskynder også til genbrug af stål , når dens levetid er forbi.
Vores Tjenester
Vores tjenester dækker alt fra planlægning til tilstandsvurdering og vedligeholdelse. Når du vælger en løsning fra HAGS, får du hjælp fra en velinformeret HAGS-medarbejder med lokalt kendskab, der er bekendt med dit hverdagsliv og rekreative miljø.
Sådan arbejder vi:
En dedikeret legeplads-rådgiver vil tage en indledende snak med dig om omfanget af projektet, herunder dine budget- og beliggenhedskrav, legeværdien og de legetilbud, du ønsker det nye område skal tilbyde osv.
Rådgiveren vil derefter arrangere et indledende møde og besøg til beliggenheden for yderligere vurdering.
Vores team af designere vil lave et 3D-forslag og/eller en CAD(computer-aided design)-plan samt give et fuldstændigt tilbud med omkostningsfordeling og produktdetaljer.
Vi kan overvåge montage og installation af udstyret, hvis det er nødvendigt.
Vi leverer alle de vedligeholdelsesvejledninger, der er nødvendige for at forlænge produktets livscyklus, og vi kan anbefale eller ansætte tredjepartsentreprenører, hvis du har brug for en.
Vores eftersalgsafdeling sørger for løbende opfølgning og vil håndtere eventuelle henvendelser vedrørende reservedele.
Guidelines for HAGS logoer og varemærke
HAGS' logo er tilgængeligt i 2 farver og 2 versioner; med eller uden taglinjen "Inspiring all generations".
Error executing template "/Designs/HagsCore/Paragraph/Worldwide Contacts.cshtml"
System.NullReferenceException: Object reference not set to an instance of an object.
   at CompiledRazorTemplates.Dynamic.RazorEngine_5bd68d21a3d042e8be07c6030cea7169.Execute() in C:\Projects\Hags_Dw9\Files\Templates\Designs\HagsCore\Paragraph\Worldwide Contacts.cshtml:line 13
   at RazorEngine.Templating.TemplateBase.RazorEngine.Templating.ITemplate.Run(ExecuteContext context, TextWriter reader)
   at RazorEngine.Templating.RazorEngineService.RunCompile(ITemplateKey key, TextWriter writer, Type modelType, Object model, DynamicViewBag viewBag)
   at RazorEngine.Templating.RazorEngineServiceExtensions.<>c__DisplayClass16_0.b__0(TextWriter writer)
   at RazorEngine.Templating.RazorEngineServiceExtensions.WithWriter(Action`1 withWriter)
   at Dynamicweb.Rendering.Template.RenderRazorTemplate()


---







  1

	@inherits Dynamicweb.Rendering.RazorTemplateBase<Dynamicweb.Rendering.RazorTemplateModel<Dynamicweb.Rendering.Template>>


  2

	@using System.Web.Optimization;


  3

	@using Dynamicweb.Content.Items;


  4

	@using Dynamicweb.Security.UserManagement;


  5

	@using HagsWeb.Library.Methods.HagsUsers;


  6

	@{


  7

	    Dynamicweb.Content.Area area = new Dynamicweb.Content.AreaService().GetArea(Dynamicweb.Frontend.PageView.Current().AreaID);


  8

	


  9

	    Item Item = Dynamicweb.Content.Items.Item.GetItemById(GetString("Item.SystemName"), GetString("Item.Id"));


 10

	    string areaLongLang = GetGlobalValue("Global:Area.LongLang"); //en-GB, sv-SE


 11

	


 12

	    // The areas social media configuration on initial page load


 13

	    string social = Dynamicweb.Frontend.PageView.Current().Area.Item["Social_Media"].ToString();


 14

	    List<Item> socialMediaList = new List<Item>();


 15

	


 16

	    foreach (var s in social.Split(',').ToArray())


 17

	    {


 18

	        Item media = Dynamicweb.Content.Items.Item.GetItemById("Social_Links", s);


 19

	        if (media != null)


 20

	        {


 21

	            socialMediaList.Add(media);


 22

	        }


 23

	    }


 24

	


 25

	    string selectedCountry = areaLongLang.Substring(areaLongLang.Length - 2);


 26

	


 27

	    if (Dynamicweb.Frontend.PageView.Current().AreaID == 1)


 28

	    {


 29

	        selectedCountry = ""; // default


 30

	    }


 31

	


 32

	    Group countryGroup = HagsCustomModules.Ajax.WorldContacts.WorldContacts.GetCurrentGroup(selectedCountry);


 33

	


 34

	    UserCollection countryUsers = null;


 35

	    UserCollection distributorUsers = null;


 36

	    UserCollection subsiduaryUsers = null;


 37

	    string countryGroupName = String.Empty;


 38

	    string countryGroupMap = String.Empty;


 39

	    HashSet<String[,]> ddList = new HashSet<string[,]>();


 40

	


 41

	    if (countryGroup != null)


 42

	    {


 43

	        var tuple = UsersFilter.GetCountryGroup(countryGroup, selectedCountry.ToUpper());


 44

	


 45

	        countryUsers = tuple.Item1;


 46

	        distributorUsers = tuple.Item2;


 47

	        subsiduaryUsers = tuple.Item3;


 48

	        countryGroupName = tuple.Item4;


 49

	        countryGroupMap = tuple.Item5;


 50

	        ddList = tuple.Item6;


 51

	    }


 52

	


 53

	


 54

	


 55

	}


 56

	@*http://doc.dynamicweb.com/forum/cms-standard-features/disappointed-with-the-maps-module?M=BasicForum&PID=1605*@


 57

	@*http://doc.dynamicweb.com/forum/development/dealer-search-outdates-as-of-dw8?M=BasicForum&PID=1605*@


 58

	


 59

	@Scripts.Render("~/bundle/WorldContacts")


 60

	


 61

	<input type="hidden" id="selectedCountry" value="@selectedCountry" />


 62

	


 63

	<div class="m-worldwide m-theme-background-lightgrey">


 64

	


 65

	    <div class="m-worldwide-select">


 66

	


 67

	        <div class="l-page">


 68

	


 69

	            <div class="container-fluid">


 70

	


 71

	                @if (ddList.Count() > 0)


 72

	                {


 73

	                    <label for="selectCountry">@Translate("WorldwideContacts", "Worldwide Contacts"):</label>


 74

	


 75

	                    <div class="btn-group dropdown" id="selectCountry">


 76

	


 77

	                        <button type="button" class="btn btn-default dropdown-toggle" data-toggle="dropdown">


 78

	


 79

	                            @Translate("SelectYourCountry", "Select your Country") <span class="caret"></span>


 80

	


 81

	                        </button>


 82

	


 83

	


 84

	                        <ul class="dropdown-menu" role="listbox">


 85

	                            @foreach (var a in ddList)


 86

	                            {


 87

	                                <li>


 88

	                                    <span>


 89

	                                        <img src="@a[0, 2]" align="middle"><a href="#" data-ajax="@a[0, 0].ToLower()">@a[0, 1]</a>


 90

	                                    </span>


 91

	                                </li>


 92

	


 93

	                            }


 94

	                        </ul>


 95

	


 96

	                    </div>


 97

	


 98

	                }


 99

	


100

	


101

	            </div> <!-- container-fluid -->


102

	


103

	        </div> <!-- l-page -->


104

	


105

	    </div> <!-- m-worldwide-select -->


106

	


107

	    <div class="l-page">


108

	


109

	        <div class="container-fluid">


110

	


111

	            <div class="row">


112

	                <div class="col-md-9">


113

	


114

	                    <div class="row">


115

	


116

	                        <div class="col-ms-7 col-sm-7">


117

	


118

	                            <div class="m-generalcontent" id="contactusContent">


119

	


120

	                                <h3>@GetString("Item.Heading.Value")</h3>


121

	


122

	                                <p class="countryContent">@GetString("Item.Country_Content.Value")</p>


123

	


124

	                            </div> <!-- m-generalcontent -->


125

	


126

	                        </div>


127

	


128

	


129

	                        <div class="col-ms-5 col-sm-5">


130

	


131

	                            <div class="m-worldwide-map" id="countryMap">


132

	


133

	                                @if (!String.IsNullOrEmpty(countryGroupMap))


134

	                                {


135

	                                    <img src="Files/@countryGroupMap" class="img-responsive">


136

	                                }


137

	


138

	                            </div>


139

	


140

	                        </div>


141

	


142

	


143

	                    </div> <!-- row -->


144

	


145

	                    <div class="m-generalcontent" id="buttonLinks">


146

	


147

	                        <a class="m-btn-xs-more btn btn-default btn-xs text-uppercase" id="btnInsp" href="@GetString("Item.Inspiration_Button.Button_Link")" role="button">@GetString("Item.Inspiration_Button.Button_Text.Value")</a>


148

	                        <a class="m-btn-xs-more btn btn-default btn-xs text-uppercase" id="btnCtc" href="@GetString("Item.Contact_Button.Button_Link")" role="button">@GetString("Item.Contact_Button.Button_Text.Value")</a>


149

	


150

	                    </div> <!-- m-generalcontent -->


151

	


152

	                    <div id="adviceMessage"></div>


153

	


154

	                </div>


155

	                <div class="col-md-3" id="worldwideInfo">


156

	


157

	                    @if (countryUsers != null && countryUsers.Count > 0)


158

	                    {


159

	


160

	                        <div class="m-worldwide-info" id="worldwideInfo">


161

	


162

	                            <h3>@countryGroupName</h3>


163

	


164

	                            <div id="Country" class="contactspanel">


165

	


166

	                                @foreach (var countryUser in countryUsers)


167

	                                {


168

	                                    var name = countryUser.Name;


169

	                                    var address = countryUser.Address;


170

	                                    var address2 = countryUser.Address2;


171

	                                    var city = countryUser.City;


172

	                                    var zipCode = countryUser.Zip;


173

	                                    var state = countryUser.State;


174

	                                    var country = countryUser.Country;


175

	                                    var phone = countryUser.Phone.Trim();


176

	                                    var fax = countryUser.Fax.Trim();


177

	                                    var email = countryUser.Email.Trim();


178

	                                    //var sort = user.


179

	                                    var webSite = countryUser.CustomFieldValues.Where(n => n.CustomField.SystemName == "AccessUser_UserWebsite")


180

	                                                        .Select(n => n.Value).FirstOrDefault().ToString().Trim();


181

	


182

	                                    <div class="m-generalcontent">


183

	                                        <div class="h-card vcard">


184

	                                            <div class="h-adr adr">


185

	


186

	                                                <p>


187

	                                                    @if (!String.IsNullOrWhiteSpace(name))


188

	                                                    {


189

	                                                        <span class="fn p-org org">@name</span><br>


190

	                                                    }


191

	                                                    @*<span class="fn p-org org">SARL ABC Diffusion</span><br>*@


192

	                                                    @if (!String.IsNullOrWhiteSpace(address))


193

	                                                    {


194

	                                                        <span class="p-street-address street-address">@address</span><br>


195

	                                                    }


196

	                                                    @*<span class="p-street-address street-address">Zi La Houche</span><br>*@


197

	                                                    @if (!String.IsNullOrWhiteSpace(city))


198

	                                                    {


199

	                                                        <span class="p-street-address street-address">@city</span><br>


200

	                                                    }


201

	                                                    @if (!String.IsNullOrWhiteSpace(state))


202

	                                                    {


203

	                                                        <span class="p-street-address street-address">@state</span><br>


204

	                                                    }


205

	


206

	                                                    @if (!String.IsNullOrWhiteSpace(zipCode))


207

	                                                    {


208

	                                                        <span class="p-postal-code postal-code">@zipCode</span><span class="p-locality locality">@city</span><br>


209

	                                                    }


210

	                                                    @if (!String.IsNullOrWhiteSpace(country))


211

	                                                    {


212

	                                                        <span class="p-locality locality">@country</span><br>


213

	                                                    }


214

	


215

	                                                    @*<span class="p-postal-code postal-code">702 40</span> <span class="p-locality locality">Aneby</span>*@


216

	                                                </p>


217

	                                            </div>


218

	                                        </div>


219

	                                        <ul class="m-icon-links list-unstyled">


220

	                                            @if (!String.IsNullOrWhiteSpace(phone))


221

	                                            {


222

	                                                <li><img class="clearfix m-icon pull-left" src="/Files/Templates/Designs/HagsCore/res/img/icons/contact/telephone.png" data-nosvg="/Files/Templates/Designs/HagsCore/res/img/icons/contact/telephone.png"><span>@phone</span></li>


223

	                                            }


224

	                                            @if (!String.IsNullOrWhiteSpace(fax))


225

	                                            {


226

	                                                <li><img class="clearfix m-icon pull-left" src="/Files/Templates/Designs/HagsCore/res/img/icons/contact/fax.png" data-nosvg="/Files/Templates/Designs/HagsCore/res/img/icons/contact/fax.png"><span>@fax</span></li>


227

	                                            }


228

	


229

	                                            @if (!String.IsNullOrWhiteSpace(email))


230

	                                            {


231

	                                                <li><a href="mailto:@email" class="clearfix"><img src="/Files/Templates/Designs/HagsCore/res/img/icons/contact/email.png" data-nosvg="/Files/Templates/Designs/HagsCore/res/img/icons/contact/email.png" class="m-icon pull-left"><span>@email</span></a></li>


232

	                                            }


233

	


234

	                                            @if (!String.IsNullOrWhiteSpace(webSite))


235

	                                            {


236

	                                                <li><a href="@webSite" class="clearfix"><img src="/Files/Templates/Designs/HagsCore/res/img/icons/contact/website.png" data-nosvg="/Files/Templates/Designs/HagsCore/res/img/icons/contact/website.png" class="m-icon pull-left"><span>@webSite</span></a></li>


237

	                                            }


238

	


239

	                                        </ul>


240

	                                    </div> <!-- m-generalcontent -->


241

	                                }


242

	


243

	                            </div>


244

	


245

	


246

	                            <div id="Distributors" class="contactspanel" style="display: none;">


247

	


248

	                                @if (distributorUsers != null && distributorUsers.Count > 0)


249

	                                {


250

	                                    foreach (var distributor in distributorUsers)


251

	                                    {


252

	                                        var name = distributor.Name;


253

	                                        var address = distributor.Address;


254

	                                        var address2 = distributor.Address2;


255

	                                        var city = distributor.City;


256

	                                        var zipCode = distributor.Zip;


257

	                                        var state = distributor.State;


258

	                                        var country = distributor.Country;


259

	                                        var phone = distributor.Phone.Trim();


260

	                                        var fax = distributor.Fax.Trim();


261

	                                        var email = distributor.Email.Trim();


262

	                                        var webSite = distributor.CustomFieldValues.Where(n => n.CustomField.SystemName == "AccessUser_UserWebsite")


263

	                                                            .Select(n => n.Value).FirstOrDefault().ToString().Trim();


264

	


265

	                                        <div class="m-generalcontent">


266

	                                            <div class="h-card vcard">


267

	                                                <div class="h-adr adr">


268

	


269

	                                                    <p>


270

	                                                        @if (!String.IsNullOrWhiteSpace(name))


271

	                                                        {


272

	                                                            <span class="fn p-org org">@name</span><br>


273

	                                                        }


274

	                                                        @*<span class="fn p-org org">SARL ABC Diffusion</span><br>*@


275

	                                                        @if (!String.IsNullOrWhiteSpace(address))


276

	                                                        {


277

	                                                            <span class="p-street-address street-address">@address</span><br>


278

	                                                        }


279

	                                                        @*<span class="p-street-address street-address">Zi La Houche</span><br>*@


280

	                                                        @if (!String.IsNullOrWhiteSpace(city))


281

	                                                        {


282

	                                                            <span class="p-street-address street-address">@city</span><br>


283

	                                                        }


284

	                                                        @if (!String.IsNullOrWhiteSpace(state))


285

	                                                        {


286

	                                                            <span class="p-street-address street-address">@state</span><br>


287

	                                                        }


288

	


289

	                                                        @if (!String.IsNullOrWhiteSpace(zipCode))


290

	                                                        {


291

	                                                            <span class="p-postal-code postal-code">@zipCode</span><span class="p-locality locality">@city</span><br>


292

	                                                        }


293

	                                                        @if (!String.IsNullOrWhiteSpace(country))


294

	                                                        {


295

	                                                            <span class="p-locality locality">@country</span><br>


296

	                                                        }


297

	


298

	                                                        @*<span class="p-postal-code postal-code">702 40</span> <span class="p-locality locality">Aneby</span>*@


299

	                                                    </p>


300

	                                                </div>


301

	                                            </div>


302

	                                            <ul class="m-icon-links list-unstyled">


303

	                                                @if (!String.IsNullOrWhiteSpace(phone))


304

	                                                {


305

	                                                    <li><img class="clearfix m-icon pull-left" src="/Files/Templates/Designs/HagsCore/res/img/icons/contact/telephone.png" data-nosvg="/Files/Templates/Designs/HagsCore/res/img/icons/contact/telephone.png"><span>@phone</span></li>


306

	                                                }


307

	                                                @if (!String.IsNullOrWhiteSpace(fax))


308

	                                                {


309

	                                                    <li><img class="clearfix m-icon pull-left" src="/Files/Templates/Designs/HagsCore/res/img/icons/contact/fax.png" data-nosvg="/Files/Templates/Designs/HagsCore/res/img/icons/contact/fax.png"><span>@fax</span></li>


310

	                                                }


311

	


312

	                                                @if (!String.IsNullOrWhiteSpace(email))


313

	                                                {


314

	                                                    <li><a href="mailto:@email" class="clearfix"><img src="/Files/Templates/Designs/HagsCore/res/img/icons/contact/email.png" data-nosvg="/Files/Templates/Designs/HagsCore/res/img/icons/contact/email.png" class="m-icon pull-left"><span>@email</span></a></li>


315

	                                                }


316

	


317

	                                                @if (!String.IsNullOrWhiteSpace(webSite))


318

	                                                {


319

	                                                    <li><a href="@webSite" class="clearfix"><img src="/Files/Templates/Designs/HagsCore/res/img/icons/contact/website.png" data-nosvg="/Files/Templates/Designs/HagsCore/res/img/icons/contact/website.png" class="m-icon pull-left"><span>@webSite</span></a></li>


320

	                                                }


321

	


322

	                                            </ul>


323

	                                        </div> <!-- m-generalcontent -->


324

	                                    }


325

	                                }


326

	


327

	                            </div>


328

	


329

	


330

	                            <div id="Subsidiaries" class="contactspanel" style="display: none;">


331

	                                @if (subsiduaryUsers != null && subsiduaryUsers.Count > 0)


332

	                                {


333

	                                    foreach (var subsiduary in subsiduaryUsers)


334

	                                    {


335

	                                        var name = subsiduary.Name;


336

	                                        var address = subsiduary.Address;


337

	                                        var address2 = subsiduary.Address2;


338

	                                        var city = subsiduary.City;


339

	                                        var zipCode = subsiduary.Zip;


340

	                                        var state = subsiduary.State;


341

	                                        var country = subsiduary.Country;


342

	                                        var phone = subsiduary.Phone.Trim();


343

	                                        var fax = subsiduary.Fax.Trim();


344

	                                        var email = subsiduary.Email.Trim();


345

	                                        var webSite = subsiduary.CustomFieldValues.Where(n => n.CustomField.SystemName == "AccessUser_UserWebsite")


346

	                                                            .Select(n => n.Value).FirstOrDefault().ToString().Trim();


347

	


348

	                                        <div class="m-generalcontent">


349

	                                            <div class="h-card vcard">


350

	                                                <div class="h-adr adr">


351

	


352

	                                                    <p>


353

	                                                        @if (!String.IsNullOrWhiteSpace(name))


354

	                                                        {


355

	                                                            <span class="fn p-org org">@name</span><br>


356

	                                                        }


357

	                                                        @*<span class="fn p-org org">SARL ABC Diffusion</span><br>*@


358

	                                                        @if (!String.IsNullOrWhiteSpace(address))


359

	                                                        {


360

	                                                            <span class="p-street-address street-address">@address</span><br>


361

	                                                        }


362

	                                                        @*<span class="p-street-address street-address">Zi La Houche</span><br>*@


363

	                                                        @if (!String.IsNullOrWhiteSpace(city))


364

	                                                        {


365

	                                                            <span class="p-street-address street-address">@city</span><br>


366

	                                                        }


367

	                                                        @if (!String.IsNullOrWhiteSpace(state))


368

	                                                        {


369

	                                                            <span class="p-street-address street-address">@state</span><br>


370

	                                                        }


371

	


372

	                                                        @if (!String.IsNullOrWhiteSpace(zipCode))


373

	                                                        {


374

	                                                            <span class="p-postal-code postal-code">@zipCode</span><span class="p-locality locality">@city</span><br>


375

	                                                        }


376

	                                                        @if (!String.IsNullOrWhiteSpace(country))


377

	                                                        {


378

	                                                            <span class="p-locality locality">@country</span><br>


379

	                                                        }


380

	


381

	                                                        @*<span class="p-postal-code postal-code">702 40</span> <span class="p-locality locality">Aneby</span>*@


382

	                                                    </p>


383

	                                                </div>


384

	                                            </div>


385

	                                            <ul class="m-icon-links list-unstyled">


386

	                                                @if (!String.IsNullOrWhiteSpace(phone))


387

	                                                {


388

	                                                    <li><img class="clearfix m-icon pull-left" src="/Files/Templates/Designs/HagsCore/res/img/icons/contact/telephone.png" data-nosvg="/Files/Templates/Designs/HagsCore/res/img/icons/contact/telephone.png"><span>@phone</span></li>


389

	                                                }


390

	                                                @if (!String.IsNullOrWhiteSpace(fax))


391

	                                                {


392

	                                                    <li><img class="clearfix m-icon pull-left" src="/Files/Templates/Designs/HagsCore/res/img/icons/contact/fax.png" data-nosvg="/Files/Templates/Designs/HagsCore/res/img/icons/contact/fax.png"><span>@fax</span></li>


393

	                                                }


394

	


395

	                                                @if (!String.IsNullOrWhiteSpace(email))


396

	                                                {


397

	                                                    <li><a href="mailto:@email" class="clearfix"><img src="/Files/Templates/Designs/HagsCore/res/img/icons/contact/email.png" data-nosvg="/Files/Templates/Designs/HagsCore/res/img/icons/contact/email.png" class="m-icon pull-left"><span>@email</span></a></li>


398

	                                                }


399

	


400

	                                                @if (!String.IsNullOrWhiteSpace(webSite))


401

	                                                {


402

	                                                    <li><a href="@webSite" class="clearfix"><img src="/Files/Templates/Designs/HagsCore/res/img/icons/contact/website.png" data-nosvg="/Files/Templates/Designs/HagsCore/res/img/icons/contact/website.png" class="m-icon pull-left"><span>@webSite</span></a></li>


403

	                                                }


404

	


405

	                                            </ul>


406

	                                        </div> <!-- m-generalcontent -->


407

	                                    }


408

	                                }


409

	                            </div>


410

	


411

	


412

	                            <div class="m-generalcontent" id="socialIcons">


413

	                                <p>@Translate("FollowHAGS", "Follow HAGS:")</p>


414

	                                <div class="m-social">


415

	                                    <ul class="list-inline">


416

	                                        @foreach (Item prop in socialMediaList)


417

	                                        {


418

	                                            var linkUrl = prop["Social_Link"];


419

	                                            string linkIcon = "/Files/Templates/Designs/HagsCore/res/img/icons/social/" + prop["Social_Icon"] + ".png";


420

	                                            <li><a href="@linkUrl" target="_blank"><img src="@linkIcon" class="m-icon" /></a></li>


421

	                                        }


422

	                                    </ul>


423

	                                </div> <!-- m-social -->


424

	                            </div> <!-- m-generalcontent -->


425

	


426

	                            <a class="m-btn-xs-more btn btn-default btn-xs text-uppercase" data-ajax="Country" href="#" role="button" style="display: none;">@GetString("Item.Offices_Button.Button_Text.Value")</a>


427

	


428

	                            @{


429

	                                var btnDistDisplay = "style='display: none;'";


430

	                                if (distributorUsers != null)


431

	                                {


432

	                                    btnDistDisplay = "style='display: block; margin-bottom:5px'";


433

	                                }


434

	                            }


435

	                            <a class="m-btn-xs-more btn btn-default btn-xs text-uppercase" data-ajax="Distributors" href="#" role="button" @btnDistDisplay>@GetString("Item.Distributors_Button.Button_Text.Value")</a>


436

	


437

	                            @{


438

	                                var btnSubsDisplay = "style='display: none;'";


439

	                                if (subsiduaryUsers != null)


440

	                                {


441

	                                    btnSubsDisplay = "style='display: block;'";


442

	                                }


443

	                            }


444

	                            <a class="m-btn-xs-more btn btn-default btn-xs text-uppercase" data-ajax="Subsidiaries" href="#" role="button" @btnSubsDisplay>@GetString("Item.Subsidiaries_Button.Button_Text.Value")</a>


445

	


446

	


447

	                        </div><!-- m-worldwide-info -->


448

	


449

	                    }


450

	


451

	                </div>


452

	            </div> <!-- row -->


453

	


454

	        </div> <!-- container-fluid -->


455

	


456

	    </div> <!-- l-page -->


457

	


458

	</div> <!-- m-worldwide -->


459